This is the shul in Windhoek Namibia , built in 1920's. The community leader Zvi Gorelik, a man for all Jewish seasons, opening it.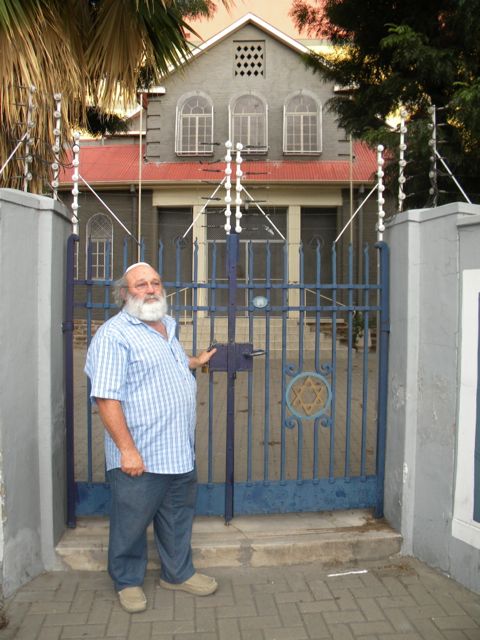 The grave of  Mr. Pukowitz. Called the "king of Namibia" due to his extensive business holdings.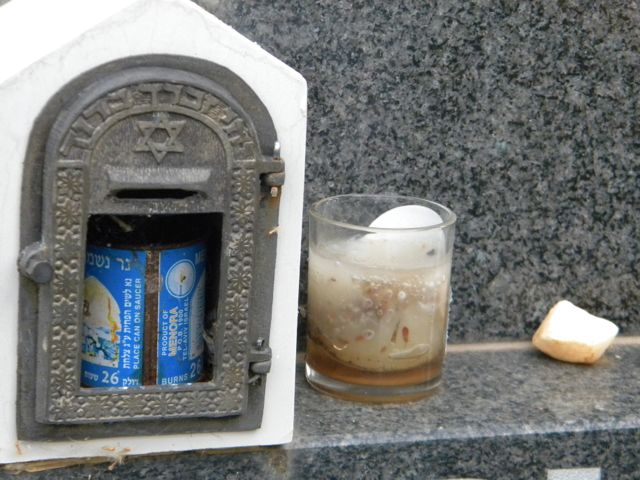 Cornerstone laying for the Windhoek synagogue. Chief Rabbi of SA in center.
Screens on the synagogue to prevent grenades from being thrown in during the independence.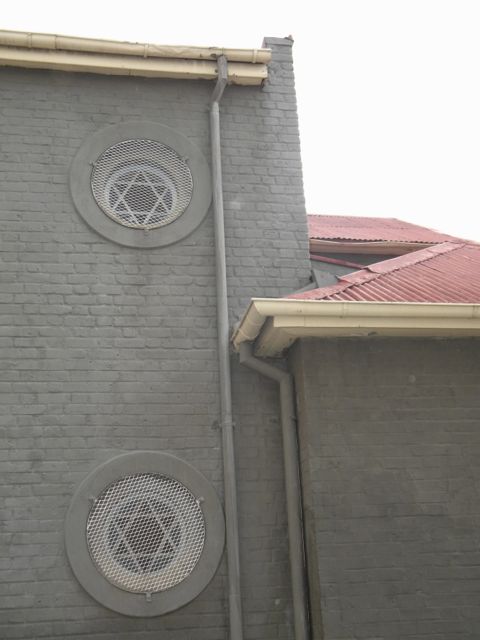 Jewish cemetery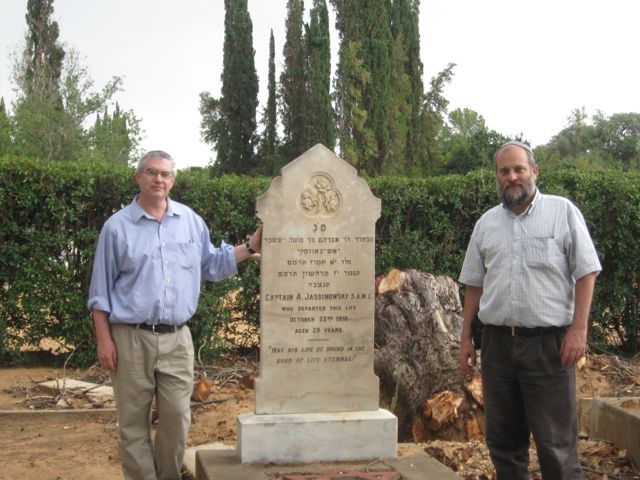 Plane crashed with 5 Israelis. The house it landed in was almost destroyed save the magen david and old testament of the non Jewish resident. She was so moved and felt it was a miracle. She made this memorial and built an apartment just for the use of the Israeli families to use.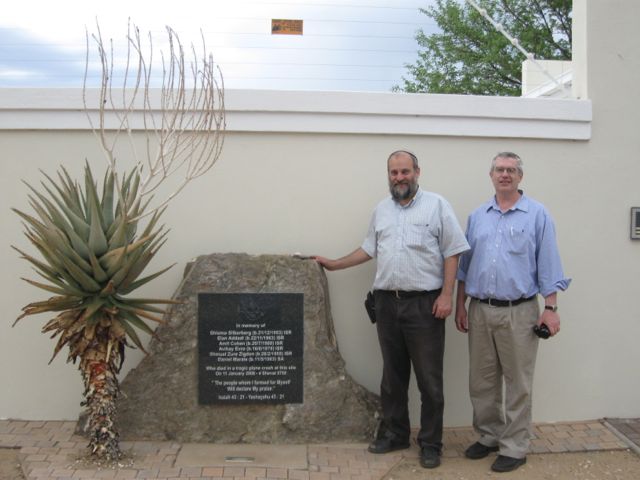 Nachum Gorelik's home made kosher Ice cream